Movie/tv News
Sister Wives: Gwen Brown Moves In With GF After Four Months Of Dating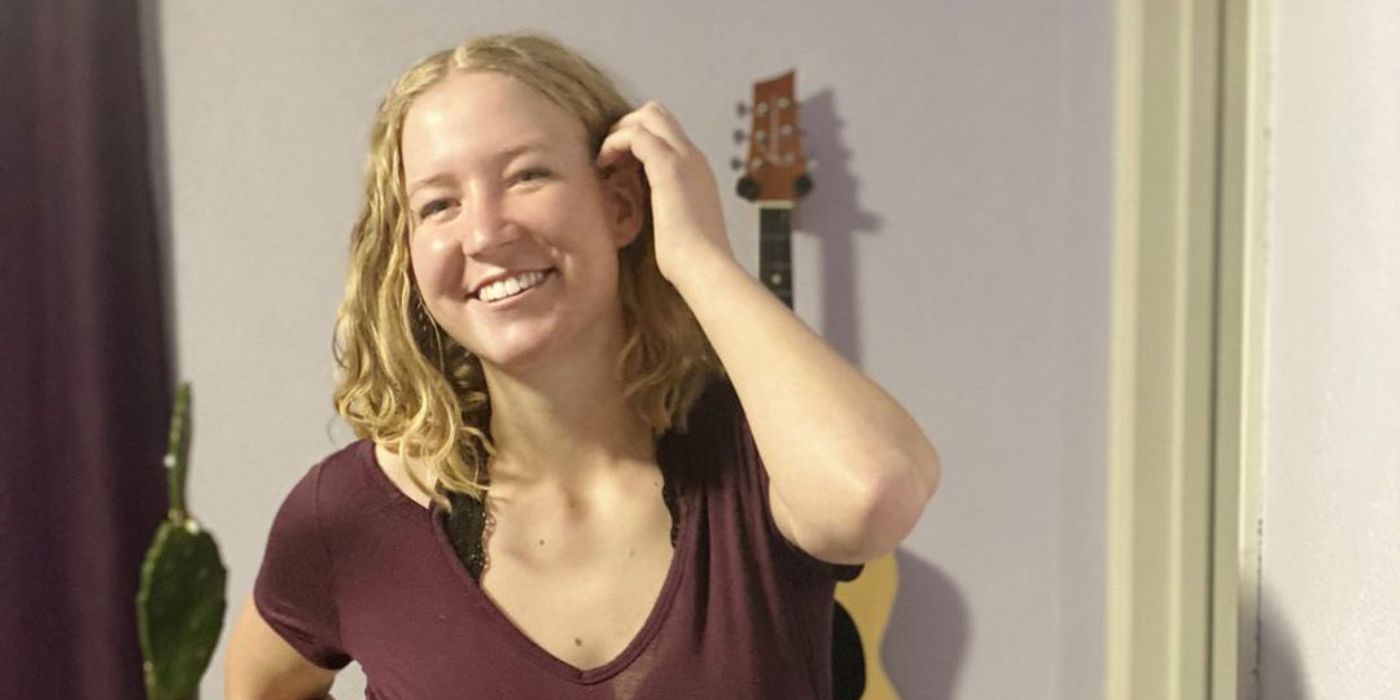 Gwendlyn Brown from Sister Wives shares some exciting news with fans as she recently moved in with her girlfriend after only a short time dating.
Gwen Brown surprised Sister Wives viewers with some surprising news that she has decided to move into an apartment with her girlfriend after only four months of dating. Gwen has been open about her relationship for the last few months and seems to be excited about her future. Fans are excited to see if Gwen will bring her girlfriend onto the show.
Sister Wives viewers have watched Gwen grow up on the hit TLC show and deal with multiple moves and an absent father. Gwen has been one of the more outspoken Brown children, often sounding off at her father's lack of care. She, like many of her siblings, has tried to hold Kody accountable for his decisions. Since her parent's divorce, it looks like Gwen is on Christine's side as she followed her back to Utah. After 10 years on Sister Wives, Gwen is finally opening up about her true self. A year ago, the daughter of Kody and Christine Brown shared that she is bisexual.
Related: Why Sister Wives Fans Think Kody's More Of A Gold-Digger Than Robyn
Over the weekend, Gwen shared a post on Instagram of her and her girlfriend, Beatriz Queiroz, smiling next to one another. In the caption, Gwen revealed that the couple has decided to "live together." In a photo dump, Gwen posted some cute snaps of the couple enjoying their life together. One photo showed Beatriz looking very serious as she tried to put together an IKEA bookshelf. The couple's abode looks small but quaint, with a kitchen, built-in bookshelves, a small dining room and a living room with an open space concept. While there are still many boxes to unpack, Gwen was thrilled with her major life step.
When not moving, Gwen has been supporting her mother, Christine, after her divorce from Kody. The couple was together for two decades, but the mother of six decided she had had enough of the polygamous lifestyle and wanted to be done with it. None of the Brown children have committed to partaking in polygamy, as most have said it doesn't feel right for them. It is safe to assume that most Brown children saw how unhappy their mothers were with Kody and didn't want that for themselves.
The new season of Sister Wives is set to premiere in September, with viewers hoping Gwen makes an appearance. Christine has already confirmed that she has filmed for the show, even though she is no longer a wife. The new season will be jam-packed with drama, with fans hoping that even more wives leave Kody behind.
Sister Wives premieres September 11 at 10 p.m. EDT on TLC.
Source: Gwen Brown/Instagram
Share this news on your Fb,Twitter and Whatsapp