Movie/tv News
How Ryan Reynolds Got An MCU Actor To Cameo In Free Guy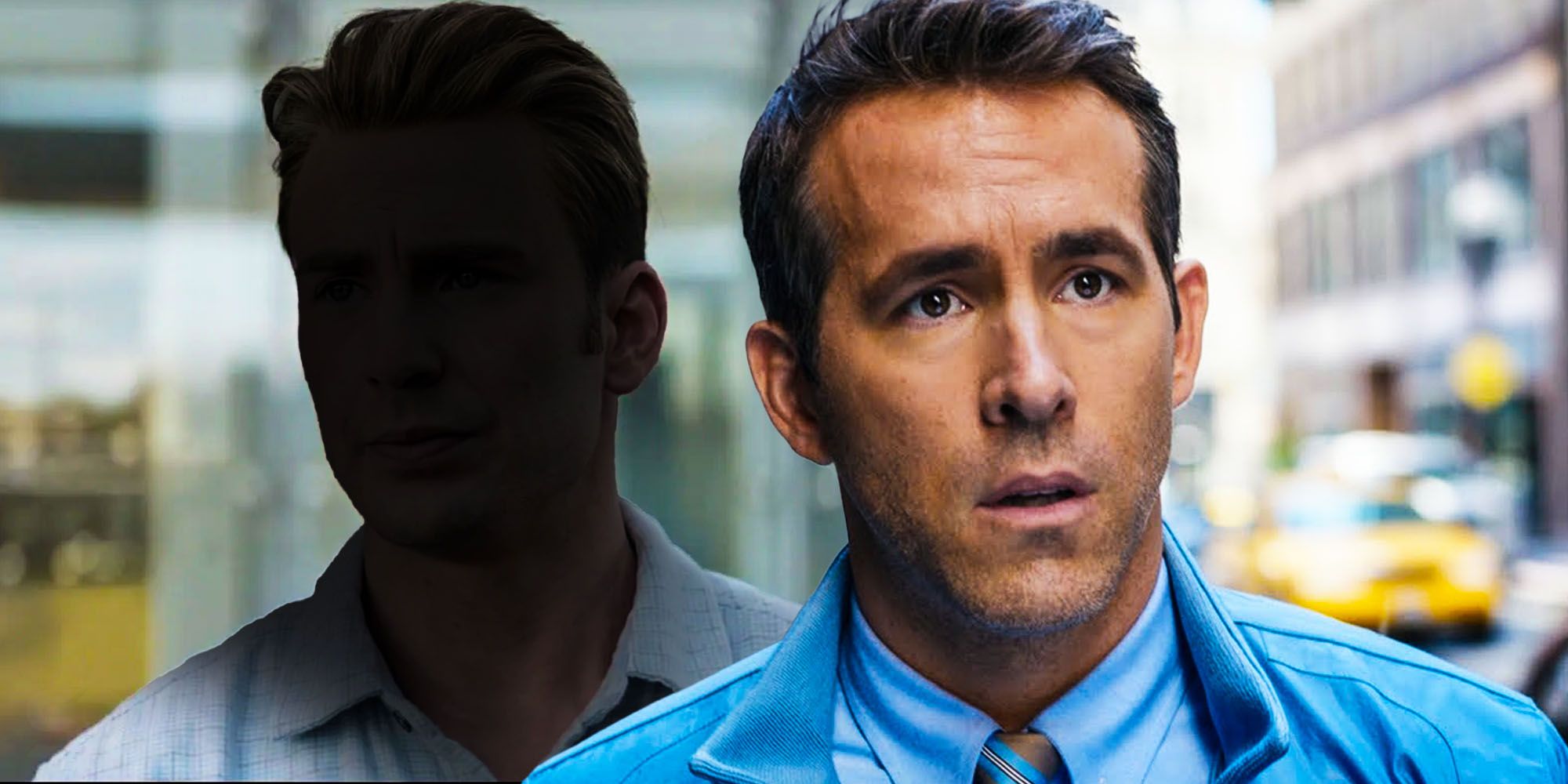 Director Shawn Levy reveals how Ryan Reynolds got a major actor from the Marvel Cinematic Universe to cameo in his new movie Free Guy.
WARNING: Spoilers ahead for Free Guy.
Director Shawn Levy reveals how Ryan Reynolds got a major actor from the Marvel Cinematic Universe to cameo in his new movie Free Guy. Free Guy follows Reynolds' titular character who discovers he's an NPC in a video game called Free City—which is inspired by Grand Theft Auto, Fortnite, and other open-world games. As is the case with a lot of MMOs, Free City and, in turn, Free Guy incorporates a lot of pop culture references.
In addition to appearances from gaming personalities like Jacksepticeye, Free Guy features cameos from the late Alex Trebek, Hugh Jackman, Dwayne Johnson, and Tina Fey. While those stars' appearances are limited to voice roles, Chris Evans appears as himself during the film's climactic fight between Reynolds' Guy and a buff version of the NPC, Dude. After leveling up throughout the movie, Guy can use upgrades like a Hulk-arm, lightsaber, and Captain America's shield. When Guy pulls out the latter, the camera cuts to Evans in the real world for him to say, "What the sh-t!?"
Related: Free Guy Cast, Characters & All Cameos Guide
In a recent interview with ET, Shawn Levy talked about the Fox/Disney merger happening a month before filming, giving the filmmakers access to Disney/Marvel Studios-related Easter eggs. Realizing the potential of Disney's toy chest, Levy and Reynolds wrote a letter to Disney asking if they could include weaponry like Cap's shield. Read the rest of what Levy had to say below, including how Reynolds got Evans to cameo in the film below:
"And we got a response and the answer was, "Yes,'" said Levy. "And we sent an email back saying, 'Sorry. To clarify, which one?' And we got an email back saying, 'All of them. You can have all of them.' We were beyond stoked. And once we had that, then Ryan was like, 'Wait a second, Chris Evans is in the same town we are shooting his Apple show, Defending Jacob. I'm going to text him and ask him if he'll come by and be in the movie.' I guess that's a thing movie stars do. 'Hi, movie star. I'm your fellow movie star. Want to come be in my movie?' Chris Evans, being a cool, good guy, was like, 'If I can come by and literally be in and out in 10 minutes, I think I can slip it in.' So, that's what happened. That's how we ended up with Chris Evans, in addition to a lightsaber and a Hulk fist and Cap's shield."
As pretty much everyone reading this article knows, Evans played Steve Rogers aka Captain America in the MCU for the better part of a decade. At the end of Avengers: Endgame, a geriatric Rogers passed the shield to Sam Wilson (Anthony Mackie), who adopted the mantle of Captain America throughout the Disney+ series, The Falcon and the Winter Soldier. It's worth mentioning that Free Guy was originally meant to release before that show but was repeatedly delayed due to COVID-19. Regardless, "Cap" swearing at the sight of Reynolds carrying his shield is good for a laugh.
Free Guy was written by Matt Lieberman (The Christmas Chronicles) and Zak Penn (Ready Player One). Like Ready Player One, part of Free Guy's charm is how aware of pop culture it is. As evident by Deadpool's MCU debut alongside Korg (Taika Waititi) promoting the film, Reynolds should be working with Disney/Marvel Studios much more in the future. Whether or not we ever see Wade Wilson crack jokes with Captain America remains to be seen. For now, Evans' cameo will do.
More: Everything We Know About Free Guy 2
Source: Entertainment Tonight
Quentin Tarantino's Mom Responds To His Comments About Not Giving Her Money
About The Author
Share this news on your Fb,Twitter and Whatsapp