Movie/tv News
Final Fantasy XIV: How to Unlock The Dark Knight Job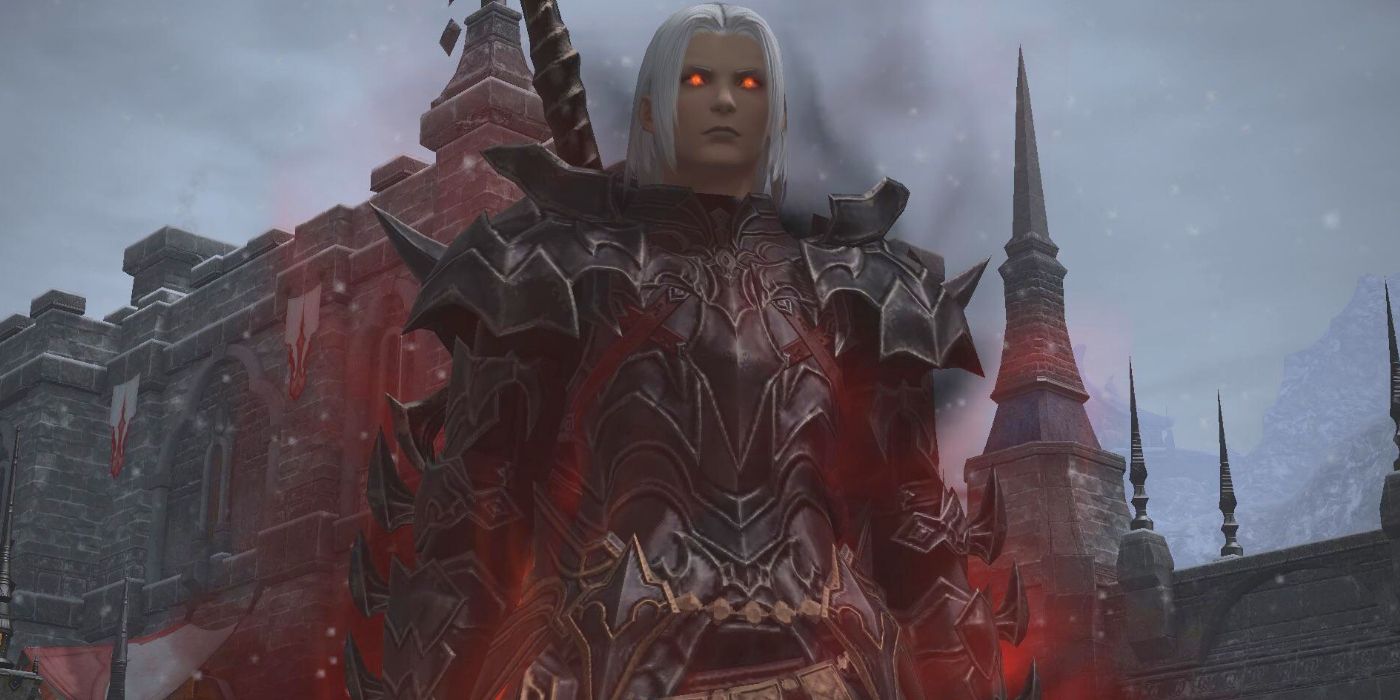 The Dark Knight job is a stylish tank that looks as cool as it fights. Here's a guide on how to unlock the Dark Knight in Final Fantasy XIV.
New players looking to unlock the Dark Knight job in the popular MMO Final Fantasy 14 will need to fulfill a series of prerequisites, as it's not readily available from the start of the game. Sharing similar abilities with the Paladin and Warrior jobs in Final Fantasy 14, the Dark Knight serves primarily as a tank that uses magick-infused attacks to drain HP from enemies.
The Dark Knight job is an excellent choice for Final Fantasy 14 players looking to play as a powerful greatsword-wielding Disciple of War with sleek, dark-themed aesthetics. It is a unique job that was introduced in the Final Fantasy 14 Expansion Heavensward. As a result, players who wish to play as a Dark Knight must first have access to the Heavensward expansion. Read on to learn how to unlock the Dark Knight job in Final Fantasy 14.
Related: FFXIV Beginner's Guide: Tips, Tricks, and Explanations
To unlock the Dark Knight job in Final Fantasy 14 requires finishing all the MSQ (Main Scenario Quests) in A Realm Reborn's story. Completion of the base game's "Seventh Astral Era Quests" generally takes around 30 hours, depending on a player's playstyle and commitment. By this time, players should have already reached level 50 in their chosen job and unlocked the prerequisite quest "Before the Dawn," which allows access to the city of Ishgard.
How to Unlock the Dark Knight in Final Fantasy 14
After completing all the mandatory MSQ in A Realm Reborn, including Before the Dawn, head to Ishgard. Ishgard is a city located in Coerthas, a region in Aldenard. Within this city is a zone called The Pillars. Enter into this zone and look for an Elezen male known as "Ishgardian Citizen." His map coordinates are x-13.2, y-8.8. Speak to him, and he will provide the quest that unlocks the Dark Knight, "Our End."
The Dark Knight job has players begin from level 30. The level requirements of the sequential quests within the Dark Knight's storyline increase at an interval of 3 to 5 levels. At this time, Final Fantasy 14 players should focus on leveling their job by accepting side-quests, signing up for Duties (dungeon runs), or farming enemies to rack up the required experience.
How to Play as a Dark Knight in FFXIV
While playing as a Dark Knight in FFXIV, players will notice there is an additional layer of MP management that does not exist for other tank characters. Dark Knight players should use the ranged attack Unbend to pull multiple targets. Using Unmend also increased the player's enmity during battles. Once players pull these multiple enemies, they can hit them with Unleash, an AoE attack that also positively affects the player's enmity. 
The Dark Knight also has two stances, i.e., Grit and Darkside. While using Girt, players will take reduced damage from enemies and increase the enmity generation simultaneously. The Darkside increases the player's attack stats but also has a high MP cost. To conserve MP, Dark Knight players in FFXIV should use the Hard Slash and Syphon Strike combination as it will replenish MP As well. Finally, players should use Scourge frequently as it keeps damaging enemies over time and increases the party's overall DPS. 
Players who aren't interested in the base game's story or grinding hours upon hours to level 50 have the option of purchasing a Main Scenario Progression boost from the Final Fantasy 14 Online Store. Costing $11.00, the "Tales of Adventure: A Realm Reborn" will immediately skip the main campaign right to Heavensward, allowing players to instantly access the Dark Knight job from the start. This method is recommended for players who've already experienced the story or only care about unlocking the job they desire without spending any time.
Next: The Best Ways to Farm Gil in Final Fantasy 14
Final Fantasy 14 is available on PC, PlayStation 3, and PlayStation 4.
Yu-Gi-Oh! Master Duel: Best Competitive Meta Decks
About The Author
Share this news on your Fb,Twitter and Whatsapp