Movie/tv News
Best House In Skyrim To Buy: Top Locations For Player Homes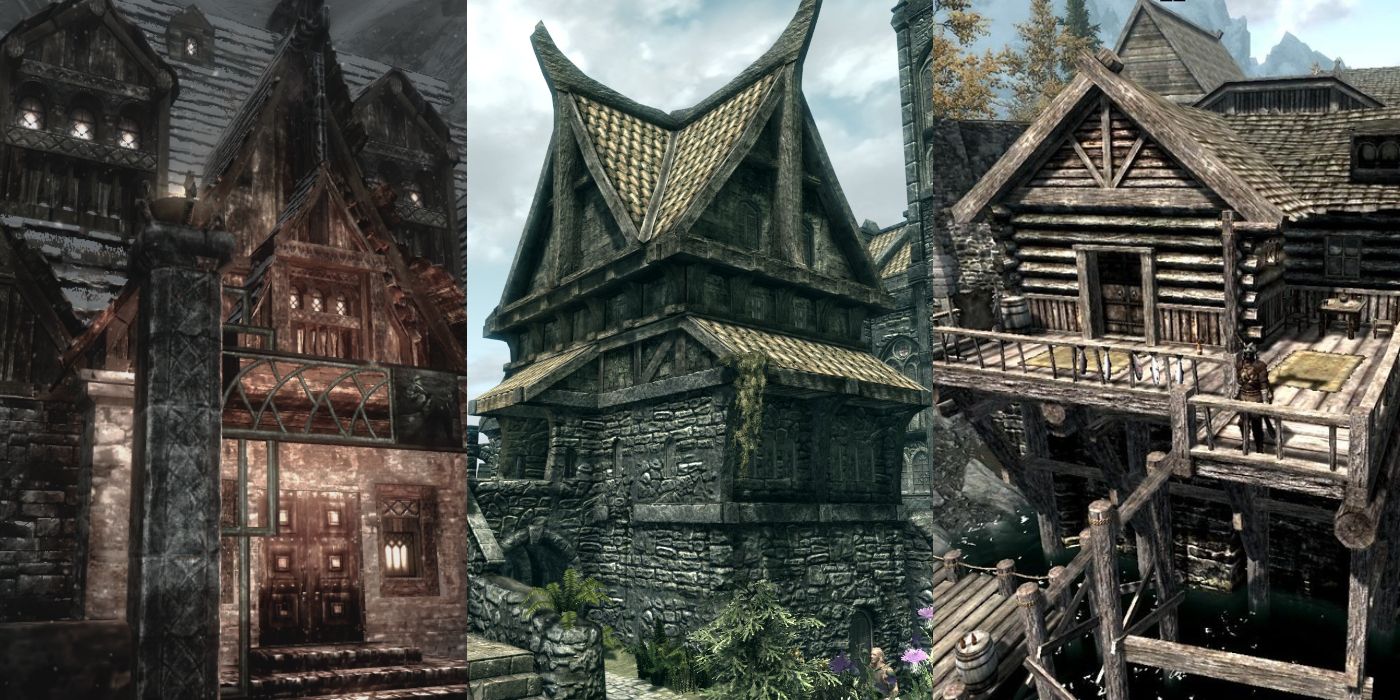 The Elder Scrolls V: Skyrim's player homes let the Dragonborn rest after a hard adventure. For the weary, here are the best houses to buy Skyrim.
Buying a house is stressful, even in the virtual world of The Elder Scrolls V: Skyrim. Including DLC, the game has six pre-built houses and three plots of land for customizable homesteads, and most of them are quite expensive. The best houses in Skyrim, however, are worth the high price to buy them.
Skyrim heavily emphasizes player freedom, letting the Dragonborn protagonist engage in many different questlines and activities – or even simply wander off into the wilderness to explore. Among players' many options are getting married and adopting children, so it only makes sense they can buy a home in Skyrim, too.
Related: Skyrim: All Pros & Cons Of Joining The College Of Winterhold
Of course, just like looking for a home in real life, players need to weigh the pros and cons of each Skyrim house, including price, location, and amenities. While it's nice to simply have somewhere to call home between Skyrim's many quests, there are practical benefits to each location, such as storage space, crafting materials, and more. Because of the required investment, buying without a little pre-planning can be risky, so here's a brief guide to Skyrim's best houses to buy.
Honeyside (5,000-8,000 Gold)
Located in Riften, Honeyside is a modest home for a modest price, but it comes with a lot of benefits. It has a personal balcony, an alchemy table, a cooking pot, and a tanning rack. Honeyside is one of only two Skyrim player homes with an external portion considered part of the wider open world, rather than part of Riften itself, meaning the balcony can be used to escape bounties in the city. The house's garden produces alchemy ingredients and food, as do the two fish barrels on the porch, and Honeyside even has a thief cache barrel for members of Skyrim's Thieves Guild. Its aesthetically pleasing, wood cabin look doesn't hurt, either.
Hjerim (8,000-12,000 Gold)
Hjerim in Windhelm isn't the cheapest house in Skyrim, but it's well located, has lots of storage space (including a large armory), and comes complete with an enchanting table and alchemy table. It's also located near an alchemist shop, a smelter, and a Thieves Guild fence. Hjerim even has a secret room, though it's poorly lit and doesn't have much storage, and the house requires players to complete several quests before they're able to obtain it.
Proudspire Manor (25,000 Gold)
While Proudspire Manor is the most expensive house in Skyrim – and costs even more to upgrade – it's also one of the best. Proudspire is found in Solitude, and, in addition to coming with lots of space, this three-floor home has a handy alchemy lab and is only a short walk from a nearby market filled with goods. It also has plenty of room to house children's quarters, which don't require players to sacrifice other amenities. Additionally, it's got a nice patio with a view of the landscape. For completionists, buying Proudspire Manor is also needed to complete the "No Stone Unturned" side quest, since one of the Stones of Barenziah is found inside.
Severin Manor (Free)
In addition to being one of the best houses in The Elder Scrolls V: Skyrim, Severin Manor easily has the best price. Severin is located in Raven Rock (a town in the Dragonborn DLC's Solstheim) and is awarded to players upon completion of the "Served Cold" quest. The manor is spacious, coming complete with a cooking pot, small garden and other perks, like a forge and alchemy lab. There are plenty of additional benefits, but it has a big downside, in that neither a spouse nor children can move into it. The location could also be better, but again, the price is definitely right.
Next: Skyrim: All Pros & Cons Of Becoming A Vampire
Marvel's Guardians of the Galaxy Reveals MCU Drax Skin
About The Author
Share this news on your Fb,Twitter and Whatsapp