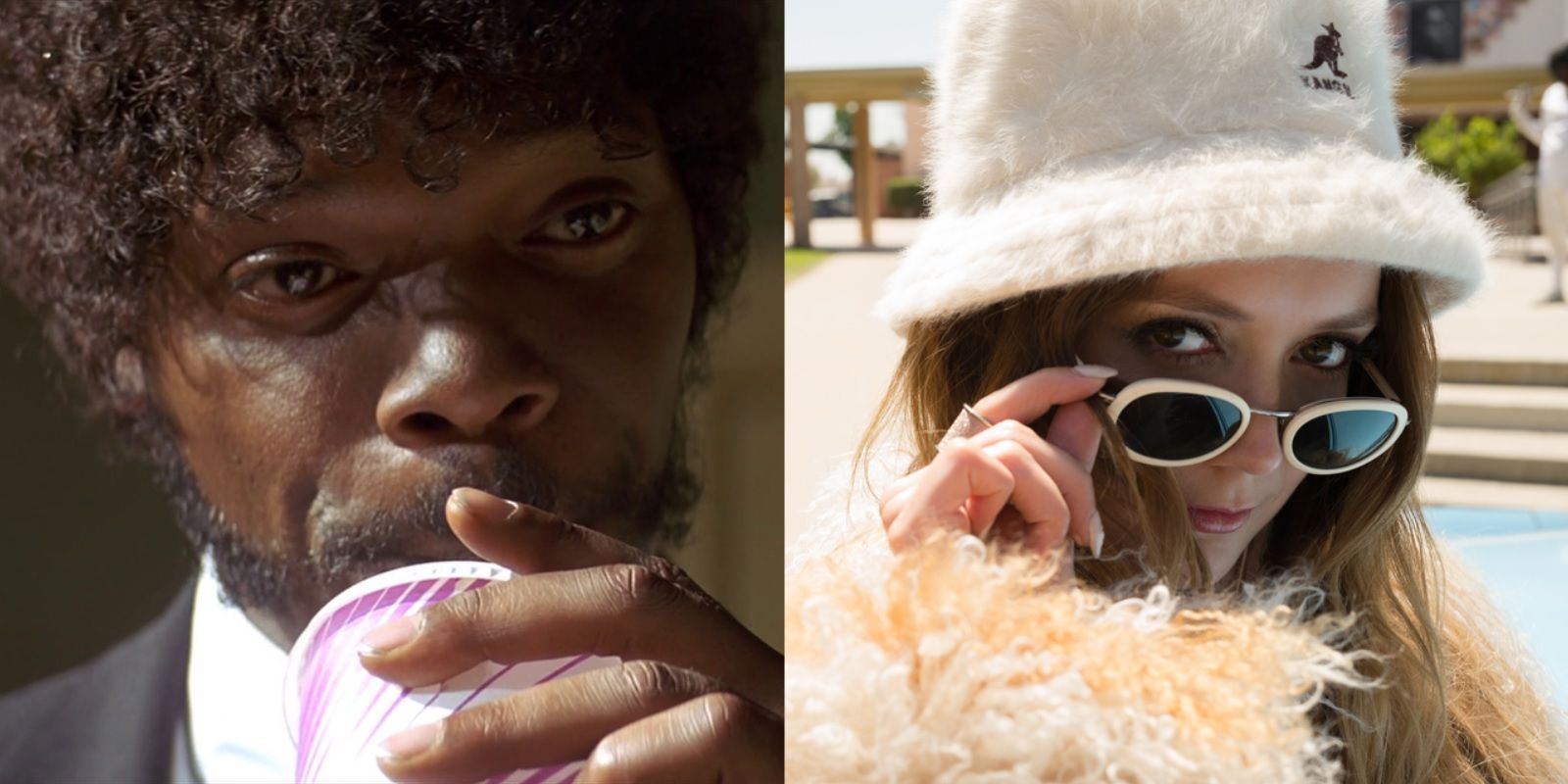 The Star Wars saga has always been defined by its quirky, lighthearted sense of humor. Scenes from the original 1977 movie like Han's banter with Leia and Obi-Wan using the Jedi mind trick established the fun comedic tone of the series. This sense of humor has been seen throughout the rest of the saga, with actors like Carrie Fisher and Ewan McGregor handling the comedic line deliveries perfectly.
RELATED: 10 Best Horror Movies Starring Star Wars Actors
Given the saga's own comic sensibility, it's hardly surprising that a bunch of cast members from a galaxy far, far away have starred in classic comedies outside the Star Wars universe.
10

Natalie Portman – Mars Attacks! (1996)
After she got her big break in Léon: The Professional but before she made her Star Wars debut as Padmé Amidala, Natalie Portman appeared in Mars Attacks!, Tim Burton's goofy alien invasion satire based on the trading cards of the same name.
Portman is part of a massive ensemble cast that includes such legendary actors as Glenn Close, Danny DeVito, Michael J. Fox, Pam Grier, Tom Jones, Jack Nicholson (in a dual role), Sarah Jessica Parker, and Martin Short.
9

John Boyega – Attack The Block (2011)
Although he ended up being massively underutilized by the filmmakers, John Boyega arrived as one of the most exciting young stars leading the Star Wars sequel trilogy. Before ex-Stormtrooper Finn, Boyega's best-known role was in Joe Cornish's sci-fi comedy-horror gem Attack the Block.
It stars Jodie Whittaker as a trainee nurse who reluctantly teams up with the gang that mugged her – led by Boyega – when aliens invade London on Guy Fawkes Night.
8

Harrison Ford – American Graffiti (1973)
Before George Lucas cast Harrison Ford to play Han Solo, the two collaborated on 1973's American Graffiti. As a coming-of-age comedy with a sprawling ensemble cast, it can be seen as a precursor to Dazed and Confused.
RELATED: 10 Best Harrison Ford Movies That Didn't Involve Han Solo Or Indiana Jones
Much like Richard Linklater's portrait of youth in '70s Texas, American Graffiti is an authentic snapshot of the place and time in which Lucas himself grew up. In his case, it's the cruising culture of Modesto in the 1960s.
7

Ewan McGregor – Shallow Grave (1994)
Both Ewan McGregor and Danny Boyle became household names after the release of Trainspotting, their harrowing examination of heroin addiction. But before Trainspotting, they collaborated on a little darkly comic crime thriller called Shallow Grave.
McGregor co-stars with Christopher Eccleston and Kerry Fox in the story of a bunch of Edinburgh roommates who dispose of a dead body and steal the money accompanying it.
6

Domhnall Gleeson – Frank (2014)
Domhnall Gleeson's smarmy turn as General Hux in the Star Wars sequels may not have been particularly memorable, but he's given terrific performances in movies like Ex Machina and Frank.
Directed by Lenny Abrahamson, Frank stars Gleeson as an aspiring musician who's invited by a mysterious indie star named Frank – played by Michael Fassbender in a mask – to join his band.
5

Carrie Fisher – When Harry Met Sally (1989)
The heart of Rob Reiner's romcom masterpiece When Harry Met Sally is the relationship shared by Billy Crystal's Harry Burns and Meg Ryan's Sally Albright, who forge a platonic friendship before realizing they love each other.
But Harry and Sally's relationship is contrasted with the whirlwind romance between Harry's friend Jess, played by Bruno Kirby, and Sally's friend Marie, played by Star Wars icon Carrie Fisher.
4

Rose Byrne – Bridesmaids (2011)
Before she became famous, Rose Byrne had a minor role in Attack of the Clones as Dormé, one of Padmé's handmaidens. Byrne has since starred in a bunch of great comedies, like Spy, Neighbors, and Get Him to the Greek.
RELATED: Bridesmaids' 10 Funniest Scenes
In Paul Feig's Bridesmaids, she gave a hysterical performance as the villainous Helen Harris III. Helen is the smarmy, self-righteous socialite who threatens Annie's friendship with Lillian.
3

Adam Driver – Frances Ha (2012)
The role of Kylo Ren has launched Adam Driver into a handful of dramatic roles, but he got his start as a comedic actor opposite Lena Dunham in HBO's Girls. Long before he played the corrupted son of Han and Leia, he gave a subtly hilarious supporting turn in Frances Ha.
Directed by Noah Baumbach, starring Greta Gerwig, and co-written by both, Frances Ha is a heartfelt character study of a twentysomething dancer struggling to get her life together. The movie's episodic plotting sees Frances bouncing from address to address around New York (and briefly in Sacramento). Driver plays Lev, one of her roommates, a pretentious photographer and motorcycle enthusiast.
2

Billie Lourd – Booksmart (2019)
When the Star Wars saga was revived for a sequel trilogy, Carrie Fisher secured a role for her daughter Billie Lourd as Lieutenant Connix. With roles in Scream Queens and American Horror Story, Lourd has quickly made a name for herself as an actor.
Lourd gave the greatest performance of her career so far in the role of free-spirited Gigi in Olivia Wilde's spectacular high school comedy Booksmart.
1

Samuel L. Jackson – Pulp Fiction (1994)
The breakout role that made Samuel L. Jackson a big enough star to play the right-hand man of both John McClane and Yoda throughout the '90s was his Oscar-winning turn as mob hitman Jules Winnfield in Quentin Tarantino's sophomore feature Pulp Fiction.
What made Pulp Fiction stand out above all – even more so than the genre thrills, homage-driven visuals, and Tarantino's idiosyncratic dialogue – was its uniquely pitch-black sense of humor.
NEXT: 10 Best Comedies By MCU Directors

Next
The Greatest Showman's Main Characters, Ranked By Likability

About The Author
Share this news on your Fb,Twitter and Whatsapp